Your Future Begins Here
Unfortunately, due to current New Zealand Immigration constraints, we are unable to progress applications from outside New Zealand's borders unless NZ Permanent Residence status can be evidenced.
The Waikato region is emerging as a technology centre for NZ and there is growth in all industries in the region but particularly in the IT sector.  As a result, there is a shortage of particular skills/experience profiles that has lead us to explore the international market for suitable candidates.
Immigration to the Waikato (as opposed to Auckland) attracts an additional 30 points in the Immigration assessment system and some of our clients are accredited employers with NZ Immigration and, in some instances are able to offer relocation assistance.
Recruitment Process Overview/Requirements
An overview of the process from start to finish is as follows.
Candidates need to understand that, for their applications to proceed, they must:
Have started or be prepared to start an Immigration Application
Engage with a licensed (with Immigration NZ) Advisor and provision of documentation either confirming approval of Visa or assessment that (with a job offer) they will secure a work Visa and/or permanent residency.  A list of licensed advisors is available at: https://iaa.ewr.govt.nz/PublicRegister/Search.aspx
Be prepared to move, live & work in NZ for 2 years.  Only candidates that are able and prepared to relocate to the Waikato in NZ for a minimum of two years should apply
Be prepared to pay for a ticket out to NZ if required for an interview.  Only candidates that are prepared to pay for a return trip to NZ for the purposes of second and final job interviews should apply.
Currently, we are recruiting to fill the following positions:
PMO Manager

Program Manager

Project Manager

Solutions Architects

Network Architects

Network Engineers

Applications Support Analysts

Senior Systems Engineers

Business Analysts

Senior Software Developers

Senior Systems Analyst

Technical Consultant

Service Delivery Manager

Machine Learning / AI Specialist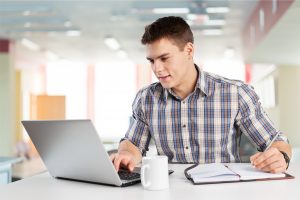 Tips for Job Hunters
A few tips that might help you in your pursuit of the IT job you know you deserve… 
Useful Links
Open Waikato
Explore the Waikato area with information and advice on working, living and engaging in the region.
Hamilton City Council
Information about Hamilton City the largest city in the Waikato Region.
Explore Hamilton & the Waikato Region
The Hamilton & Waikato region offers something for everyone – from the stunning black sand surf beaches of Raglan to Hamilton's vibrant café scene and some Middle-earth movie magic
Explore Hamilton City
A metropolitan city situated on the banks of the mighty Waikato River, Hamilton's rich cultural mix and vibrant centre makes it a perfect place to experience the friendly Kiwi lifestyle.
The Waikato Story
Discover the essence of Waikato: a place of powerful possibilities, where mahia te mahi; 'getting the job done' is in our DNA. Here family is nurtured, visitors are welcomed as friends and life can be enjoyed to the full. Find out more about our people, our place.
Immigration NZ
The NZ Government's official immigration website.
www.immigration.govt.nz/new-zealand-visas
Pathways to New Zealand Immigration
Pathways are here to partner with you on your New Zealand immigration journey.
New Zealand Shores
New Zealand Shores is a company specialising in New Zealand Immigration policy and advice. Our team offer a customer focused and responsive service that provides our clients with clear, accurate and impartial New Zealand immigration advice.