Your Future Begins Here
The Waikato region is emerging as a technology centre for NZ and there is growth in all industries in the region but particularly in the IT sector.  As a result there is a shortage of particular skills/experience profiles that has lead us to work with our clients to explore the UK market for suitable candidates.
Immigration to the Waikato (as opposed to Auckland) attracts an additional 30 points in the Immigration assessment system and some of our clients are accredited employers with NZ Immigration and, in some instances are able to offer relocation assistance.
SO! Candidates with suitable IT skills and experience that are interested in relocating to the Waikato should take advantage of this initiative by applying online here and/or visiting our stand at DownUnder Live on March 2nd and 3rd 2019.
Phil and Louise Burton will be attending the 2019 DownUnder Live www.downunderlive.co.uk event on the 2nd & 3rd of March in London.   Please come along to meet them and discuss your move to NZ and your future career path.
Recruitment Process Overview/Requirements
An overview of the process from start to finish is as follows.
Candidates need to understand that, for their applications to proceed, they must:
Have started or be prepared to start an Immigration Application
Engage with a licensed (with Immigration NZ) Advisor and provision of documentation either confirming approval of Visa or assessment that (with a job offer) they will secure a work Visa and/or permanent residency.  A list of licensed advisors is available at: https://iaa.ewr.govt.nz/PublicRegister/Search.aspx
Be prepared to move, live & work in NZ for 2 years.  Only candidates that are able and prepared to relocate to the Waikato in NZ for a minimum of two years should apply
Be prepared to pay for a ticket out to NZ if required for an interview.  Only candidates that are prepared to pay for a return trip to NZ for the purposes of second and final job interviews should apply.
Once registered Phil or Louise will contact you for an interview these will take place 5th to 8th of March in London.  If you are not required for an interview, we will endeavour to contact you at a later time to discuss your application. 
Please be aware that, given the volume of candidates likely to be interviewed, these face to face interviews will be brief (potentially as brief as 15 minutes) and highly focused on assessment of specific attributes
If you are successful through the process and as a result you are interviewed in the Waikato, you will go in the draw to win your flight refund (up to a maximum of $2,300NZD).
Going in the draw to win a refund of your return airfares to NZ
Ultimately, the recipients of the two refunded airfares will be from the pool of candidates that have attended client interviews in the Waikato.
The first step in the process is for candidates to apply online, submitting their CV and completed Registration and Authorisation forms.
The deadline for submitting these applications and to be considered for the draw is 20:00 Sunday 3 March 2019 (UK time).  Only electronic applications received before that deadline will be considered for the draw.
Subsequently, shortlisted candidates will be scheduled for an interview with Phil Burton sometime between 09:00 Tuesday 5 March and 17:00 Friday 8 March 2019.
As a result of those interviews, selected candidates will be presented to Burton and Associates clients and they will choose which candidates they would like to skype interview.
The outcome of those interviews will be candidates selected for 2nd interview and these will be required to be attended in the Waikato.
Candidates that attend client interviews in the Waikato will then be entered into the draw.
Refunds of return airfares will be made upon submission of a validated request to The Waikato Regional Economic Development Agency, Te Waka, (and Te Waka will verify with Burton and Associates that the candidates are eligible).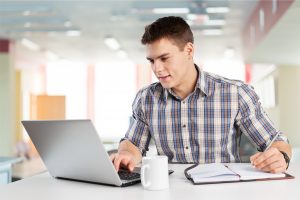 Tips for Job Hunters
A few tips that might help you in your pursuit of the IT job you know you deserve… 
Useful Links
Open Waikato
Explore the Waikato area with information and advice on working, living and engaging in the region.
Hamilton City Council
Information about Hamilton City the largest city in the Waikato Region.
Explore Hamilton & the Waikato Region
The Hamilton & Waikato region offers something for everyone – from the stunning black sand surf beaches of Raglan to Hamilton's vibrant café scene and some Middle-earth movie magic
Explore Hamilton City
A metropolitan city situated on the banks of the mighty Waikato River, Hamilton's rich cultural mix and vibrant centre makes it a perfect place to experience the friendly Kiwi lifestyle.
The Waikato Story
Discover the essence of Waikato: a place of powerful possibilities, where mahia te mahi; 'getting the job done' is in our DNA. Here family is nurtured, visitors are welcomed as friends and life can be enjoyed to the full. Find out more about our people, our place.
Immigration NZ
The NZ Government's official immigration website.
www.immigration.govt.nz/new-zealand-visas
Pathways to New Zealand Immigration
Pathways are here to partner with you on your New Zealand immigration journey.
Down Under Live
Information on the downunderlive expo 2019 in London
Down Under Centre
The one stop centre for all your migration needs to Australia and NZ